A Content Operations Manager's Perspective On The Shift
Content Operations Managers stepped into 2020 just as optimistic as the rest of us. They were excited about the new year, ready to tackle new challenges and drive new strategies for their growing markets. As the world of events quickly shifted from in-person to virtual, they also had to shift gears quickly.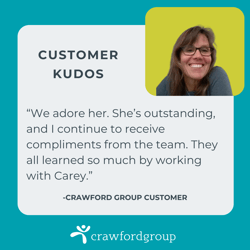 Our client, a global leader in digital marketing and digital media solutions, hosts a yearly conference for their loyal community. Bringing in top speakers, hosting hundreds of sessions simultaneously, and teaching their users in-depth ways to utilize their products gives our client the ability to stand out from their competition year over year.
A Crawford Group Managed Event Service was on the ground floor helping shift this large event from an in-person to a virtual conference while providing the same value to their dedicated attendees. As we are all learning in this new world of events, we thought we'd share an interview with Crawford Group's lead Content Operations Manager on the steps to success.
Conference Overview
The 2020 virtual conference consisted of pre-recorded content that premiered with live chat and was later available on-demand for attendees.
Conversation with a lead Crawford Group's Content Operations Manager
Q1: As the pandemic hit and impacted our daily lives, what were the biggest hurdles for a Content Operation Manager to shift this conference from in-person to virtual?
The pandemic brought us a whole set of challenges no one was prepared for in event planning. As a Content Operation Manager, I was tasked with finding the key elements that translate from an in-person conference to a virtual environment. With planning already long underway, a holistic evaluation of existing content was vital to confirm if or how it would translate to a virtual platform.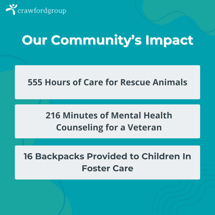 One of the biggest hurdles was how to approach live labs, hands-on training sessions. Highly valued and sought after, these events were the highlight for our core audience. Knowing that we could not drop these elements from the conference, we knew we had to pivot the content to align with a virtual environment. Previously, we would have provided workbooks used during a hands-on session. This year, we took the approach to publish the workbooks as we had always done, but we then broke up the virtual exploratory sessions into three separate parts. We divided our sessions to avoid overwhelming our audience with too much content at one time. By spreading the content across multiple session times, we kept our community's attention.
Q2: What tools did the team use to determine the strategy for transitioning this event to virtual?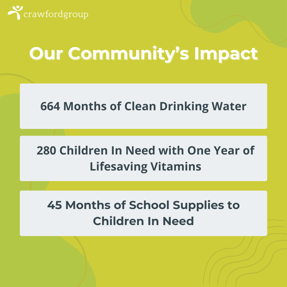 As the pandemic began to dictate the future of in-person gatherings, we had to reexamine our strategy. To start, we surveyed past participants and our extended community. We asked them questions to gather information on exactly what they wanted out of our conference. From engagement options and session content, we collected data and segmented it per audience group.
Using published content research, we studied the average watch times for online content. Such as how long a typical user watches YouTube videos, TED Talks, etc. Finding that the numbers were much lower than we hoped: less than 6 minutes per session, we knew we could not plan according to this research alone. By combining our survey results and average watch time data, we identified the targeted pace for each virtual content session.
Q3: What was done to keep things running as smooth as possible?
Even with shorter talks, this conference had over 350 sessions, labs, and workshops, with up to 10 sessions running simultaneously. To avoid technological and operational hiccups, we worked with each speaker to pre-record their session. Sessions were published on-demand, with the first airing of a session accompanied by a live chat feature. Speakers were available to answer questions, and attendees were free to collaborate during the first airing.
Q4: Did the team structure change as you pivoted to a virtual event?
Two of us led the operations. We drove the content strategy with the marketing team, the corporate events team, and a team of track managers. As a Content Operations Manager, I worked closely with the Marketing Lead to make sure the content, including email campaigns and social media, supported the goals and strategy.
Q5: What was your biggest takeaway from this conference shift?
Even though we were shifting to virtual, we found that people still wanted to learn and network with one another. We have a community that looks forward to seeing each other at the conference every year. Committed to what was important to our community, it was essential to promote networking elements in our virtual environment. By providing the attendees the capability to use live chat during the first airing of a session, we were able to accomplish this goal.
Five things learned from a Content Operations Manager
We pivot to meet the demands of our market. In 2020, content operations managers were challenged to make a complete U-turn.
In-person events will not translate directly to virtual events; it takes a knowledgeable team to assess all elements and ensure they are addressed for virtual event success.
Take a step back, ask questions to find out what your audience wants.
Surround yourself with a team of internal and external experts who will help close the content gaps you might not be seeing.

Find ways to engage with your audience even if you choose to pre-record content.

A skilled Content Operations Manager is key to creating a successful conference of any size.
We believe in elevating the practice of marketing and the people who do it. Whether you need a single hire, an outsourced team, or virtual event production, Crawford Group offers specialized solutions to help you build a talented and highly qualified marketing team. If you'd like to learn more, reach out to Crawford Group.